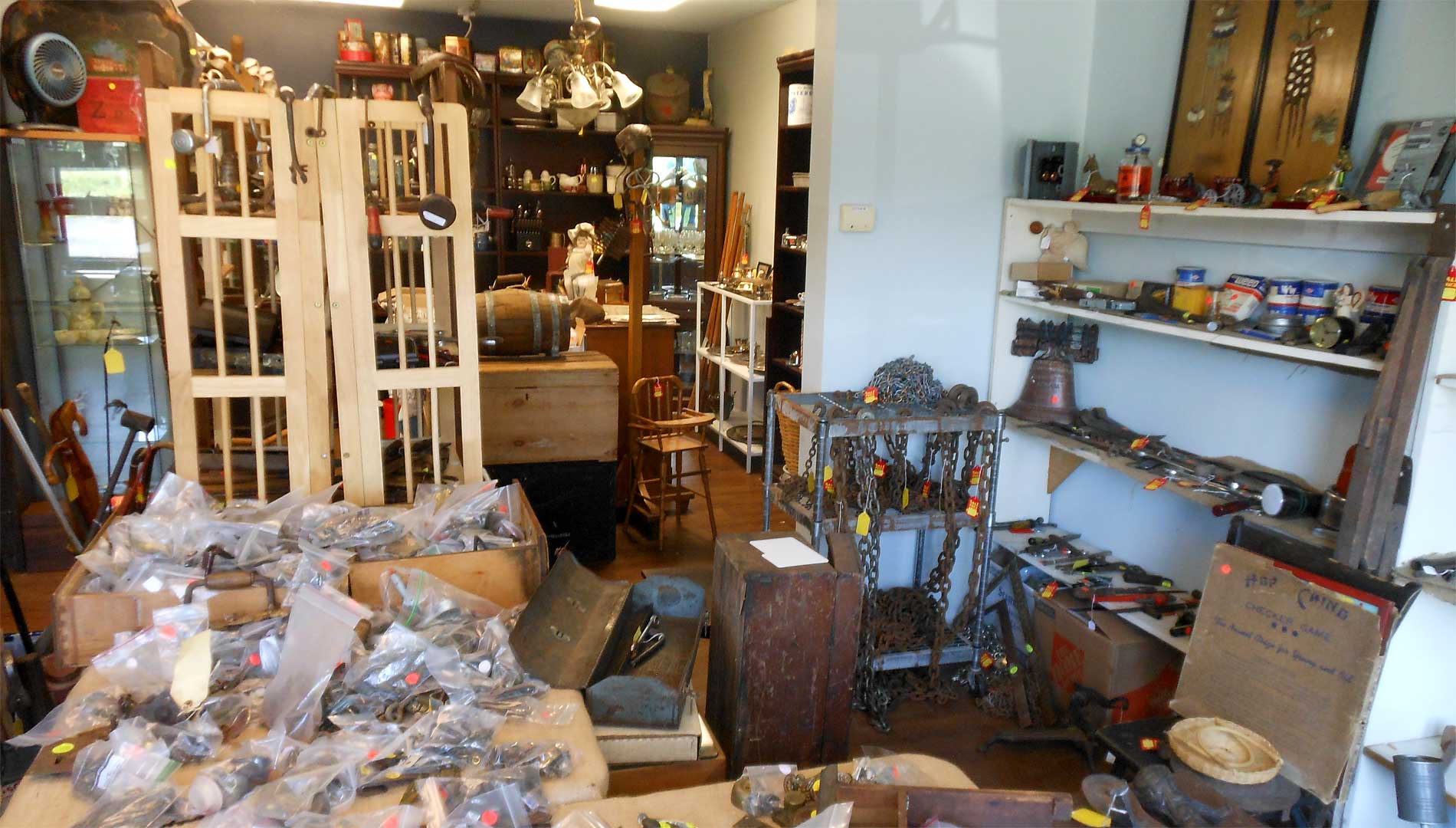 We have wrenches, planes, rulers, levels, saws, hammers, plyers, handles, pulls, hinges, nails, bolts and screws and much more. 
The post cards are a mixed lot of several thousand postcards representing 50 states, and special categories like trains, military, holidays, and many more categories.
Silver plate trays, bowls and serving pieces, books from the 19th and 20th century and many more and one of a kind piece.